Fuerteventura Surf School 100% QUALITY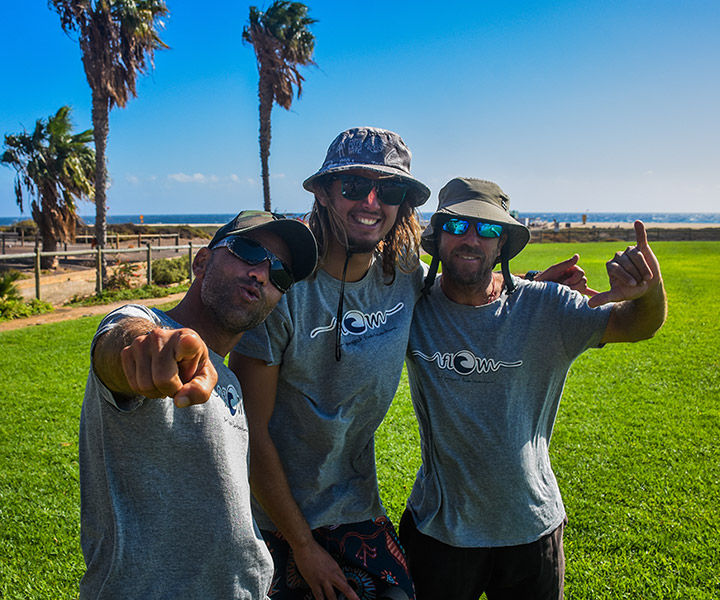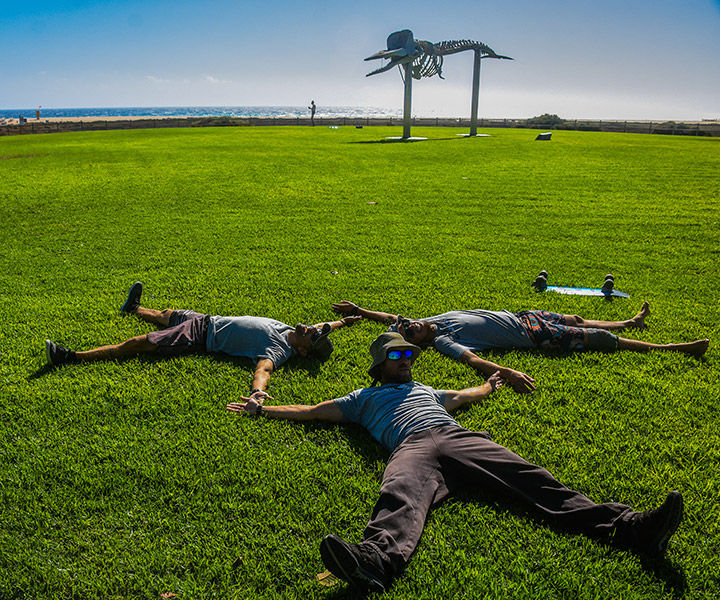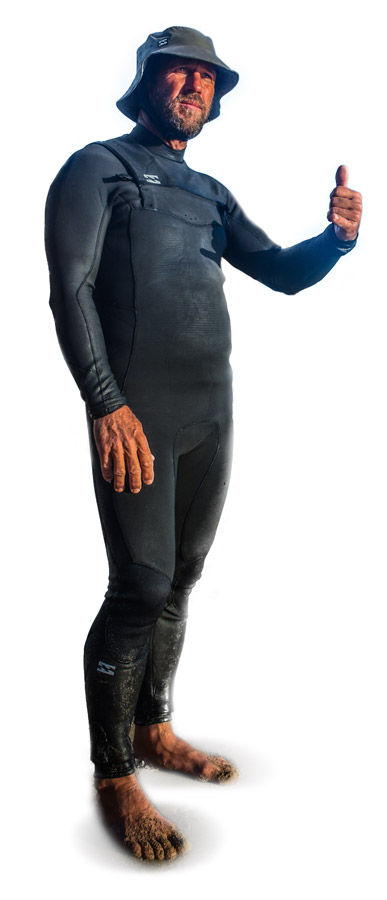 Emilio Marqués
Founder of Flow Surf Project
Surf instructor titled
Hi everyone, Im Emilio Marqués the founder of surf school, Flow Surf Project.
In 1988, I got my first surfboard, since then surfing has been part of my life. During the last 32 years I've formed an irreplaceable bond with the sea, which has also created my lifestyle and also become a personal philosophy of life.
It is an inherited talent, since my family are pioneers in surfing in the Canary Islands. Having surfed with elite athletes at national level. I have traveled to places with some of the best waves in the world so I could focus on my dream of surfing.
I have learned during this long journey, different use of techniques as well as gaining experience and qualifications have given me everything I need to help you with this surfing project which I have created for you and to achieve your goals within this sport.
In April 2018 I started this project and even though I have already given more than 12 000 courses I have now decided to start with a new concept where my priorities are quality, personalization, enjoyment and safety.
The aim is that everyone who wants to can enjoy this sport with the help of a professional.
I enjoy sharing my passion with my students so that they can learn everything they need to know to make their surfing safe, fun and a successful learning experience.
For the last 20 years I have worked as a lifeguard, rescue boat skipper and surf coach. I have all the necessary qualifications to be a professional surf coach and a lot of experience, as I have been teaching people from all nationalities for more than 13 years.
I speak English, German, Spanish and French. I guarantee that you will get professional, effective and safe lessons.
Come to Fuerteventura and let your dreams flow!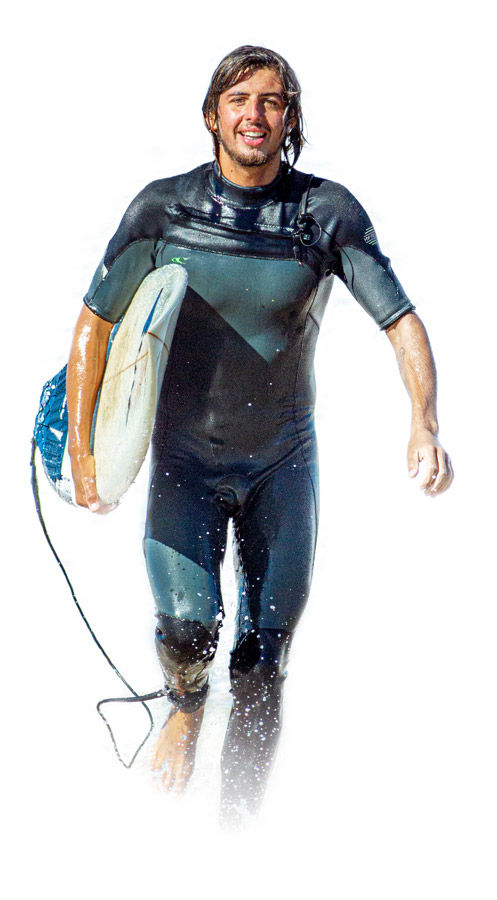 Morgan
Hello everyone, my name is Morgan.
I am from Belgium. I learned to surf when I was a child and I started very young with the body board.
I immediately became addicted to the ocean to the point that I have spent 7 summers in a row surfing the waves of south western France, not far from Hossegore where I worked at a school and surf shop.
After each summer I would go back to Belgium and study in order to get the diploma as a primary school teacher, at the same time I would work as a swimming instructor.
I liked this job because while I was in the water and could teach and practice my pedagogical knowledge teaching the children to swim
But since my passion for surfing was stronger than anything else, I decided to combine my professional skills and complement them with the ISA diploma that allows me to share my passion with you and help you discover this magnificent sport, so you can enjoy it as well.
The adventure brought me to Fuerteventura where I feel great because I love my job, giving surf lessons and in my free time I do skateboarding, kite surfing and fishing.
I cannot wait to meet you! See you soon in the water!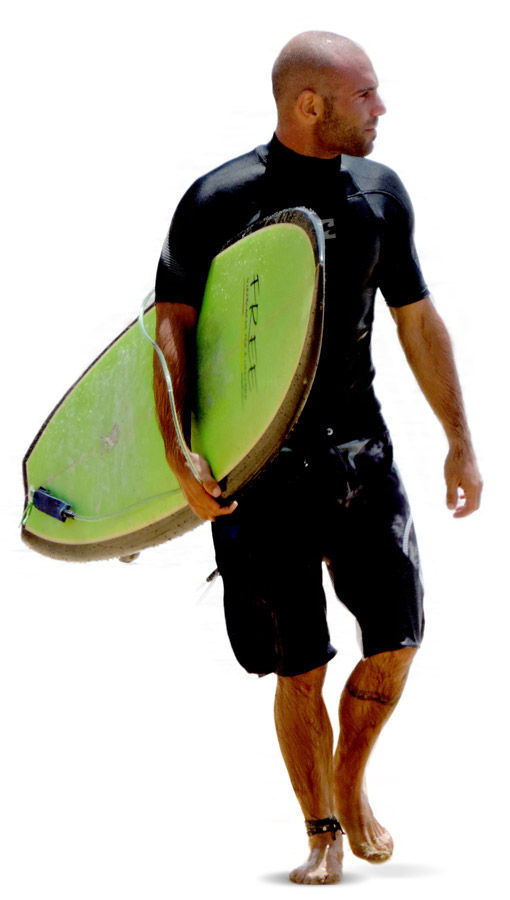 Emanuele
Hello, I am Emanuele the photographer, from the Flow Surf project Fuerteventura school.
After finishing my photography studies, I began to travel the world without a fixed address. During my first trips I got hooked on surfing;
So I have worked as a photographer for different types of excursions such as diving, safari, buggy or quad.
The important thing is that the location is near to a good place to catch waves
In Fuerteventura I met Emilio while taking pictures when he was surfing. Watching Emilio surfing is a spectacle, after all this time I see him doing things that I had never seen in other athletes.
So one day we started our collaboration in his school taking photos and making albums where I put all my experience to make it a quality product in the Flow Surf Project school, finding all the requirements to be comfortable at work such as being near the sea in something that I am passionate about, enjoyable and with harmony, professionalism and fun … So we have been working together for years
This balance gives me a stability I do not want to change loving my job,immortalizing happy surfers every step of this fascinating sport that has brought us together, so I hope to see you soon and enjoy these unforgettable surf sessions with you.
What do our clients think?

Wir ( Mama, Papa, zwei Teenager ) haben verschiedene Surfschulen mit unterschiedlichen Surflehrern ausprobiert. DiesesJahr haben wir Emilio «endeckt» und damit wird unsere Suche nach dem besten Surflehrer ein Ende haben. Emilio kennt und sieht die Details, die kleinen Fehler, die eine Verbesserung erschweren und ist damit Meister seines Faches. In der ersten 1/4 Stunde haben wir bei Ihm mehr gelernt als in der Gesamtheit anderer Kurse. Neben seiner sportlichen Fachkompetenz vermittelt Emilio auch die Auswirkungen der Kraft und Macht des Wassers/Meeres, die man sich zunutze machen kann, aber auch achten muß. Soviel Spaß und Sicherheit beim Lernen haben wir noch nie gehabt, vielen Dank Emilio, eres un maestro. Du machst Lust auf mehr Meer. Liebe Grüße von Karen, Karsten, Niklas und Anneke
K.
Mis hijos han estado 4 días de cursillo con Emilio, el profesor y director de la escuela. La experiencia ha sido muy buena. Los niños han disfrutado y aprendido muchísimo desde el primer día. Son niños pequeños de 5 y 9 años y ha estado muy pendiente de ellos en todo momento. El último día me animé yo tb y me encantó la experiencia. Lo recomiendo 100%
Isa
If you want to learn to surf Emilio and his surfschool Flow is the best place to do so in Fuerteventura. He has a lot of experience with both surfing and teaching. He teaches in small groups and gives all students personal tips and advise. We were a first time surfer and an intermediate surfer. Both of us improved a lot because of Emilios teaching. Besides being a good teacher he is also a really nice guy who is easy to get along with.
Whenever we saw a large group of beginner surfers being thaught by a less experienced instructor we were really happy that we didnt choose those surfschools but chose Emilio.
We dont have any negative points. When we come back to surf at Fuerteventura we will be sure to go back to Emilio!
Gwendolyn Telting