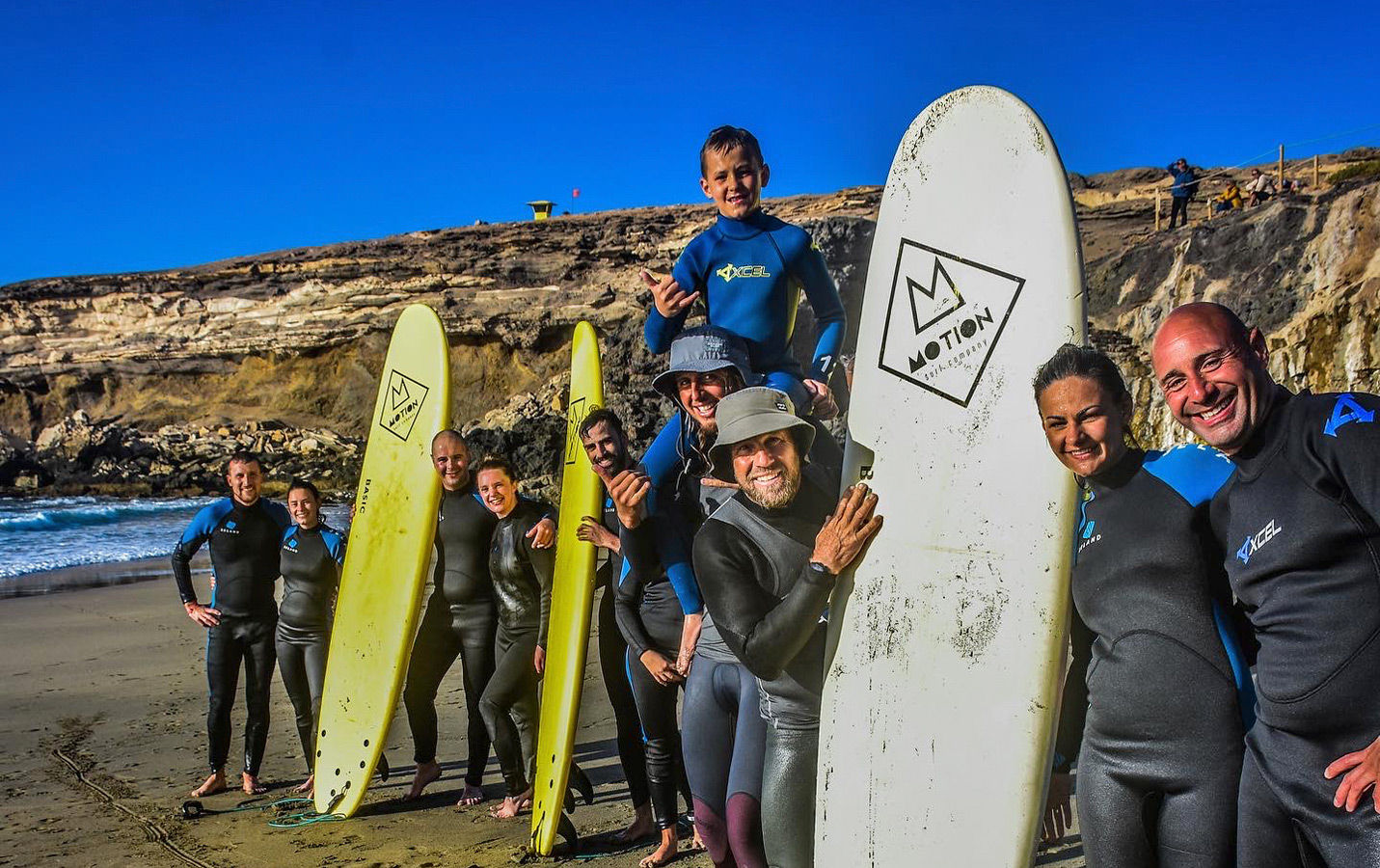 Flow Surf Project, your surf school in Fuerteventura
Welcome to Flow Surf Project, Fuerteventura's leading surf school, where our mission is to help you discover or improve your surfing skills.
Experience an unforgettable surfing journey at our surf school in Fuerteventura
At Flow Surf Project, we believe in providing a natural and immersive environment for learning. Through practical, easy, and safe instruction, we aim to share our expertise and help you experience the indescribable joy of riding the waves.
Whether you are a beginner, intermediate, or advanced surfer, our courses are tailored to your level, providing personalized materials and valuable tips to refine your technique.
Surfing lessons at the beautiful beaches of Fuerteventura
Located on the stunning sandy
beaches of the southern part of Fuerteventur
a, our surf lessons are held in idyllic settings. The specific course location depends on the sea conditions and low-tide time, ensuring optimal learning conditions.
Rest assured, your time and energy will be optimized as we guide you towards reaching the next level of performance.
Unlock the secrets of surfing at our surf school in Fuerteventura
Join us and unlock the secrets and techniques of surfing, all while enjoying the breathtaking beauty of Fuerteventura, the perfect destination for a surfing holiday.
Come to Fuerteventura and let your dreams flow.
---
Emilio Marqués
Founder of Flow Surf Project
Surf lessons on Fuerteventura for all levels
Surfing is a great way to enjoy the ocean and do sport I'd like to reveal their secrets and techniques to you, always in a safe setting and secure manner.
For over 13 years I've been teaching people from all over the world how to surf!
I am very lucky to have made Fuerteventura my home and to be able to offer you the perfect destination for a surfing holiday.
Flow surf Project's priorities are the quality of the courses, safety and personalization so you can learn to surf and enjoy an unforgettable experience, in small groups and always under the supervision of local professionals.
Beginner's Surfing Course
If you've never been on a surfboard before, this course is perfect for you….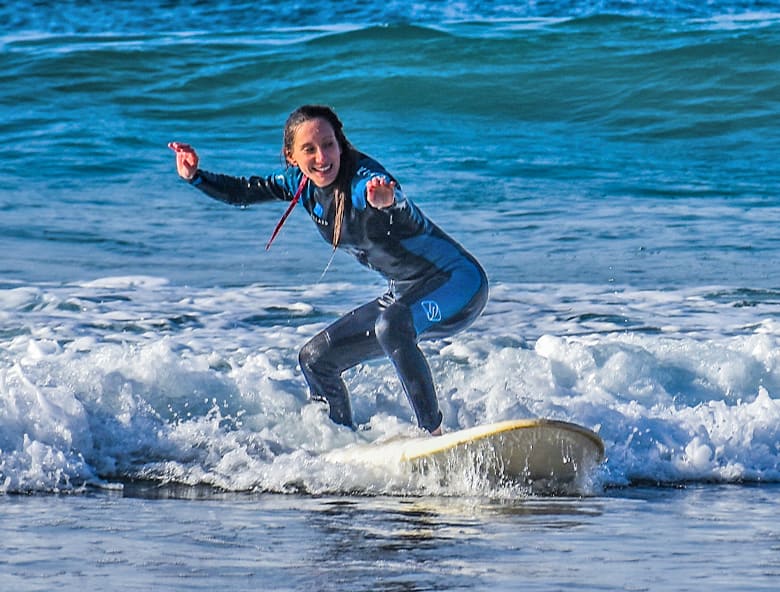 Intermediate Level Surfing
If you have already taken the first steps and want to continue learning, improving or perfecting your skills….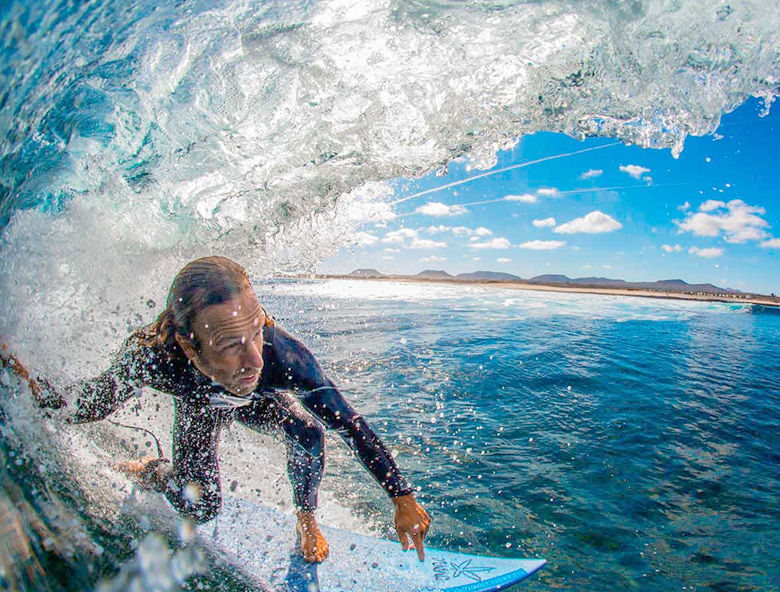 Experienced Surfing Courses
With the advanced or experienced level surfing course in Fuerteventura you will learn how to completely master…."
A class with Flow Surf Project
Flow surf Project has as a priority the quality of the courses, safety and customization in smallgroups, always under the supervision of professionals, in order to learn to surf and enjoy amost unforgettable experience.

We want to help you experience the feeling of connecting with the sea and reaching the nextlevel of difficulty. Optimizing time by giving you all the knowledge in a single class.
You will understand all the mental, emotional and spiritual elements that make surfing such aunique and fascinating sport!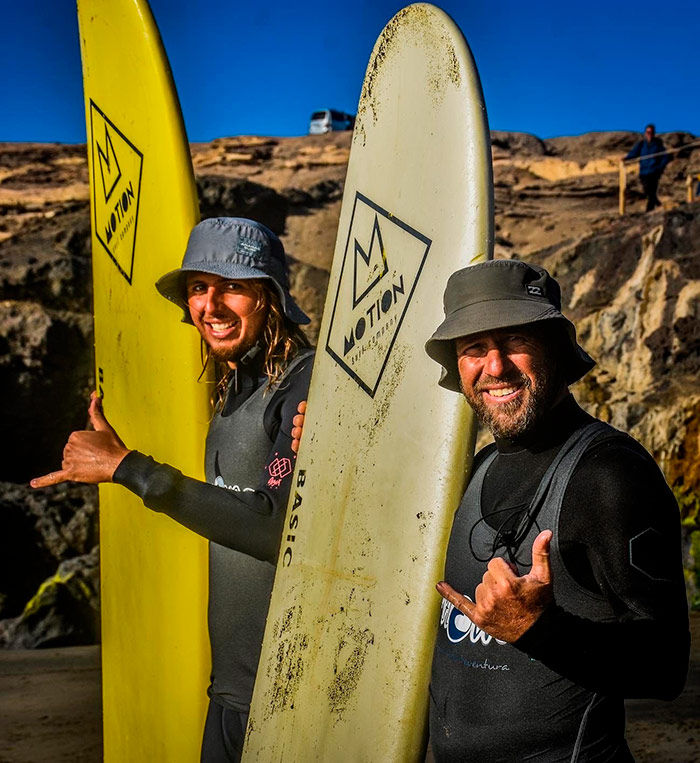 Highly qualified instructors and additional services
Our dedicated
team of instructors
, Morgan and Emilio, are highly trained, qualified, and experienced, ensuring that you get the best out of your surf lessons at
our surf school in Fuerteventura.
In addition to our exceptional instruction, we go the extra mile to make your experience truly memorable. Emanuele, our dedicated team member, takes care of transfers and offers photography services to immortalize your surf sessions. Capture those incredible moments as you conquer the waves and create lasting memories.
Conect with the ocean through our surf lessons
Surfing is not just a sport; it's a way to connect with the ocean, your inner self, and the elements around you. That's why we focus on not only the technical aspects but also the mental, emotional, and spiritual elements that make surfing such a unique and fascinating experience.
Through our classes, you'll gain a comprehensive understanding of the sport and its deep impact on your overall well-being. Whether you dream of learning to surf or want to improve your skills while having a blast, get in touch with us today.
Enjoy the experience and have fun in our surf school in Fuerteventura
At our surf school in Fuerteventura, we provide a safe and supportive space, allowing you to learn, grow, and have fun in the most enjoyable way possible.