Escuela de surf en Fuerteventura 100% CALIDAD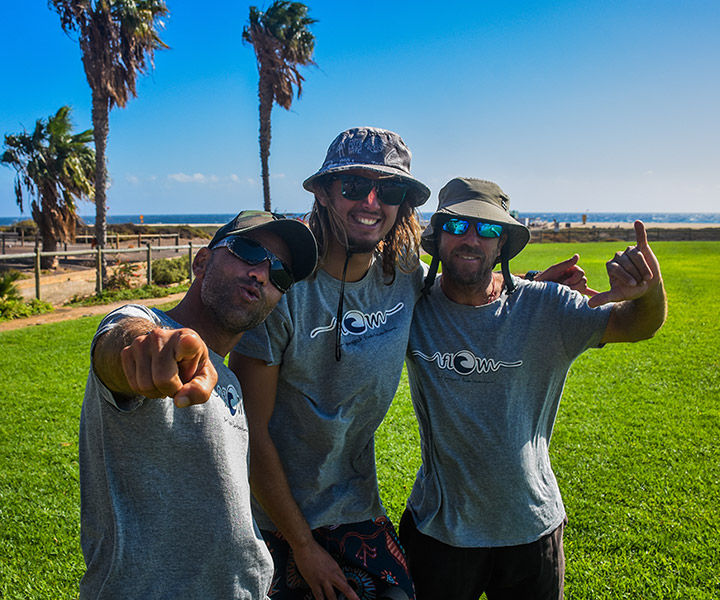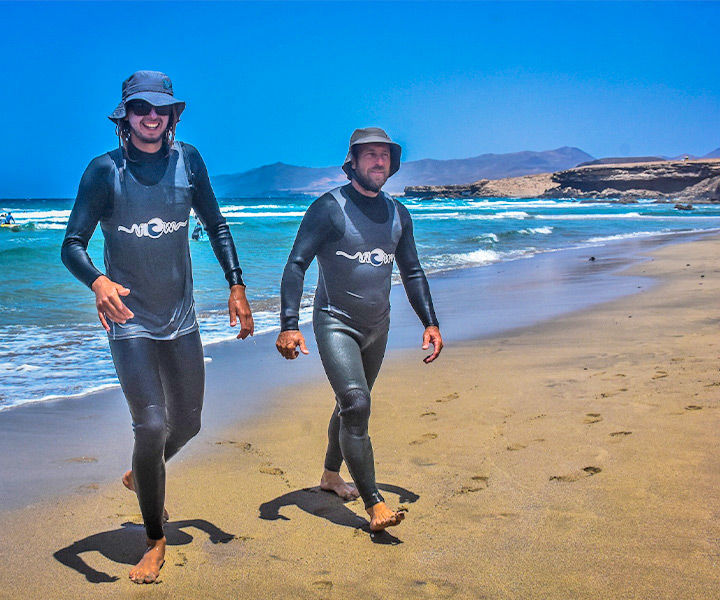 5000+
Clientes Satisfechos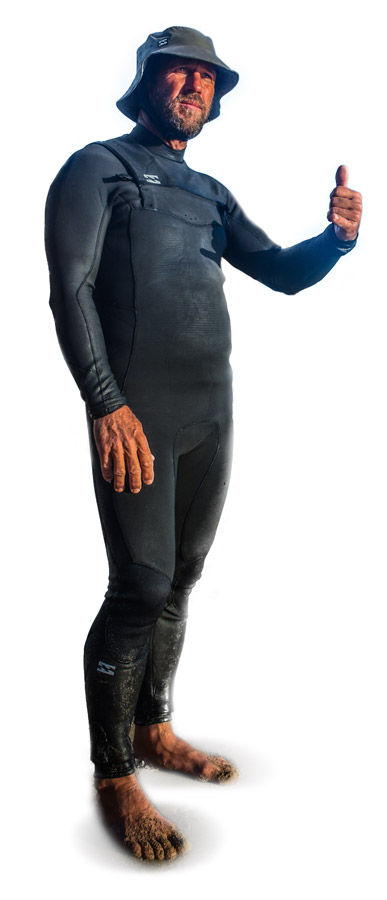 Emilio Marqués
Fundador de Flow Surf Project
Monitor de surf titulado
Hola a todos, soy el fundador de la escuela de surf Flow Surf Project, Emilio Marqués.
En el año 1988 conseguí mi primera tabla y desde entonces, el surf ha pasado a formar parte de mi vida. Mientras, a lo largo de mis 32 años, he creado un vínculo irremplazable con el mar y este estilo de vida que además, es una filosofía de vida.
Es un talento heredado, puesto que mi familia, es pionera en el surf de canarias con deportistas de elite a nivel nacional. He viajado por algunos de los mejores lugares de olas del mundo, para enfocarme en mi sueño; el surf.
También, he aprendido de este largo camino las diferentes técnicas, experiencias y sobre todo, los títulos que me han dado todo lo necesario para poder ayudarte en lo que es ahora tu proyecto de surf, el cual he creado para ti y está enfocado para lograr tus metas dentro de este deporte.
En abril de 2018, comencé este proyecto «Aunque ya antes tenía más de 12000 cursos impartidos» con un nuevo concepto, donde las prioridades son: la calidad, la personalización, el disfrute y la seguridad.
Teniendo como objetivo, que todas las personas puedan disfrutar de este deporte de manos de un profesional.
Por tanto, disfruto transmitiendo mi pasión y deseo compartirla contigo y, que aprendas todo lo necesario para que tu surf sea seguro, divertido, lleno de buenas experiencias y de éxito.
En estos últimos 20 años, he trabajado de socorrista, patrón de embarcación de rescate y de entrenador de surf. Dispongo de todas las titulaciones necesarias para ejercer profesionalmente como entrenador de surf. También, dispongo de mucha experiencia, dado que llevo más de 13 años enseñando a gente de diversas nacionalidades, puesto que hablo fluidamente inglés, alemán, español y francés.
Sin duda alguna, te garantizo que obtendrás unas clases profesionales, efectivas y seguras.
¡Ven a Fuerteventura y deja fluir tus sueños!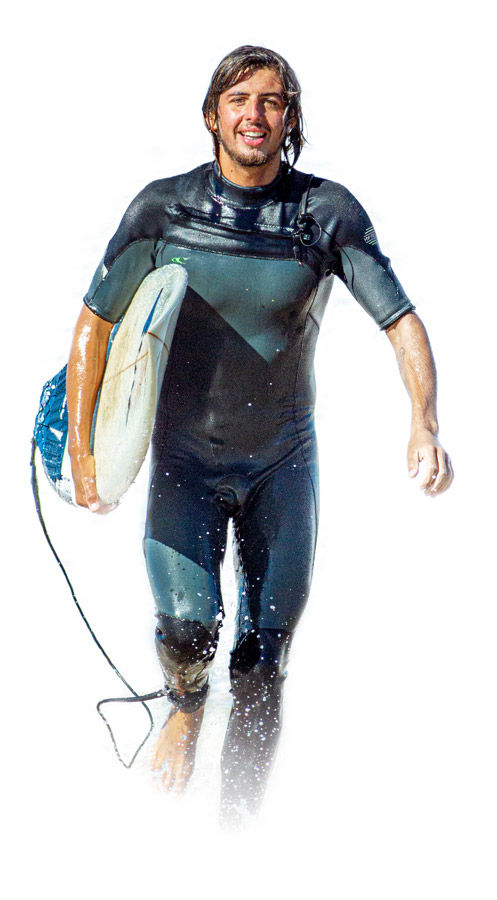 Morgan
Monitor de Flow Surf Project
Mi nombre es Morgan.
Soy de Bélgica y aprendí a surfear cuando era niño y con el Bodyboard empecé también muy joven.
Inmediatamente me volví adicto al océano hasta el punto de que he pasado 7 veranos seguidos surfeando en las olas del suroeste de Francia, no muy lejos de Hossegore donde trabajaba en una escuela y tienda de surf.
Después de cada verano volvía a Bélgica, donde estudiaba para obtener un diploma de maestro de escuela primaria, al mismo tiempo que trabajaba como instructor de natación.
Disfruté de este trabajo porque mientras estaba en el agua podía enseñar y practicar mis conocimientos pedagógicos enseñando a los niños a nadar.
Pero como mi pasión por el surf era más fuerte que cualquier otra cosa, decidí combinar mis habilidades profesionales y complementarlas con el diploma de la ISA, permitiéndome compartir mi pasión contigo y ayudarte a descubrir este magnífico deporte y que así tú también lo disfrutes.
La aventura me trajo a Fuerteventura donde me siento genial, ya que me encanta mi trabajo dando clases de surf y en mi tiempo libre me dedico a hacer Surfskate, Kitesurf y pesca.
¡No puedo esperar para conocerte! ¡Nos vemos pronto en el agua!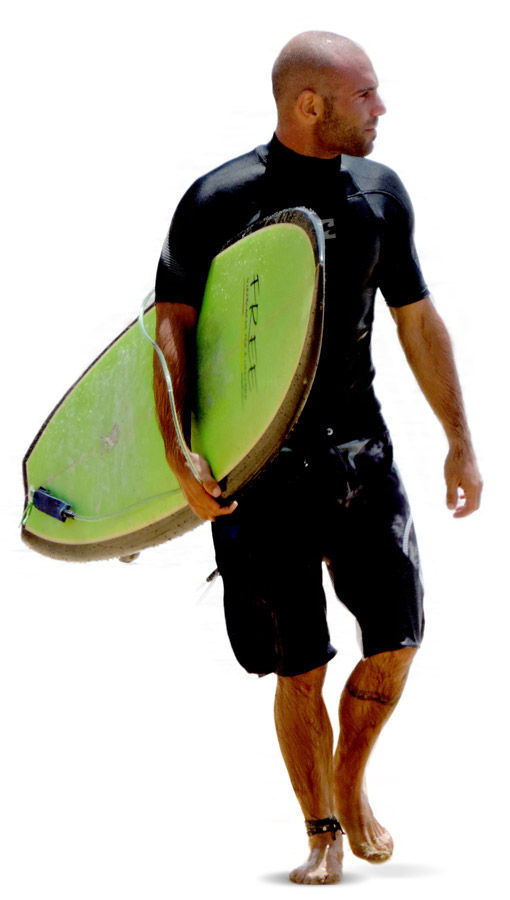 Emanuele
Fotógrafo de Flow Surf Project
Hola, soy Emanuele el fotógrafo, de la escuela Flow Surfproject Fuerteventura.
Después de terminar mis estudios de fotografía, comencé a viajar por el mundo sin domicilio fijo, durante mis primeros viajes me enganché al surf, así que he trabajado como fotógrafo para diferente tipos excursiones como buceo, safari, buggy o quad.
Lo importante es que la ubicación se encuentre siempre cerca de un buen lugar para coger olas.
En Fuerteventura conocí a Emilio mientras sacaba fotos cuando él surfeaba. Ver Emilio Surfeando es un espectáculo, hasta el día de hoy lo veo haciendo cosas que nunca se las había visto hacer a otros deportistas.
Así que un día comenzamos nuestra colaboración en su escuela, sacando fotos y realizando álbumes donde pongo toda mi experiencia dando así un producto de calidad en la escuela Flow Surf Project, encontrando todos los requisitos para estar a gusto en el trabajo, como estar cerca del mar que es algo que me apasiona, ameno y con armonía, profesionalidad y diversión… donde llevamos varios años trabajando juntos
Este equilibrio me da una estabilidad que no quiero cambiar, me encanta mi trabajo inmortalizando a los felices surfistas, cada uno de los pasos de este fascinante deporte nos ha unido, así que espero verte pronto y disfrutar contigo de estas sesiones inolvidables de surf.
¿Qué opinan nuestros clientes?

Wir ( Mama, Papa, zwei Teenager ) haben verschiedene Surfschulen mit unterschiedlichen Surflehrern ausprobiert. DiesesJahr haben wir Emilio «endeckt» und damit wird unsere Suche nach dem besten Surflehrer ein Ende haben. Emilio kennt und sieht die Details, die kleinen Fehler, die eine Verbesserung erschweren und ist damit Meister seines Faches. In der ersten 1/4 Stunde haben wir bei Ihm mehr gelernt als in der Gesamtheit anderer Kurse. Neben seiner sportlichen Fachkompetenz vermittelt Emilio auch die Auswirkungen der Kraft und Macht des Wassers/Meeres, die man sich zunutze machen kann, aber auch achten muß. Soviel Spaß und Sicherheit beim Lernen haben wir noch nie gehabt, vielen Dank Emilio, eres un maestro. Du machst Lust auf mehr Meer. Liebe Grüße von Karen, Karsten, Niklas und Anneke
K.
Mis hijos han estado 4 días de cursillo con Emilio, el profesor y director de la escuela. La experiencia ha sido muy buena. Los niños han disfrutado y aprendido muchísimo desde el primer día. Son niños pequeños de 5 y 9 años y ha estado muy pendiente de ellos en todo momento. El último día me animé yo tb y me encantó la experiencia. Lo recomiendo 100%
Isa
If you want to learn to surf Emilio and his surfschool Flow is the best place to do so in Fuerteventura. He has a lot of experience with both surfing and teaching. He teaches in small groups and gives all students personal tips and advise. We were a first time surfer and an intermediate surfer. Both of us improved a lot because of Emilios teaching. Besides being a good teacher he is also a really nice guy who is easy to get along with.
Whenever we saw a large group of beginner surfers being thaught by a less experienced instructor we were really happy that we didnt choose those surfschools but chose Emilio.
We dont have any negative points. When we come back to surf at Fuerteventura we will be sure to go back to Emilio!
Gwendolyn Telting