Tu Escuela de Surf en Fuerteventura
A la hora de elegir una escuela de surf en Fuerteventura, es normal tener dudas sobre cuál elegir.
En Flow surf Project te damos a conocer las claves.
---
No se trata únicamente de aprender a practicar surf, sino de hacerlo en unas condiciones seguras para los propios alumnos y para la tranquilidad de los padres en caso de ser menores. Los instructores deben contar con técnicas de enseñanza y seguridad, así como titulaciones de socorrismo y primeros auxilios para que el curso sea 100% seguro.
Es importantísimo que, a la hora de aprender surf el material sea seguro como las tablas de softboard las cuales están cubiertas de una goma y que sea a tu medida: altura y peso son fundamentales, así como tu nivel; porque es fundamental que se ajuste lo máximo posible a ti.
Tener la experiencia para poder dar consejos y técnicas necesarios para dominar la práctica del surf de manera rápida y segura. Estas cualidades son complicadas de encontrar hoy en día en la isla. Este requisito no es fácil de encontrar por la dificultad de encontrar instructores experimentados, ya que por regla general muchos jóvenes inexpertos vienen con la idea de aprender a surfear mientras trabajan por salarios bajos mientras los profesionales no pueden vivir con esos sueldos.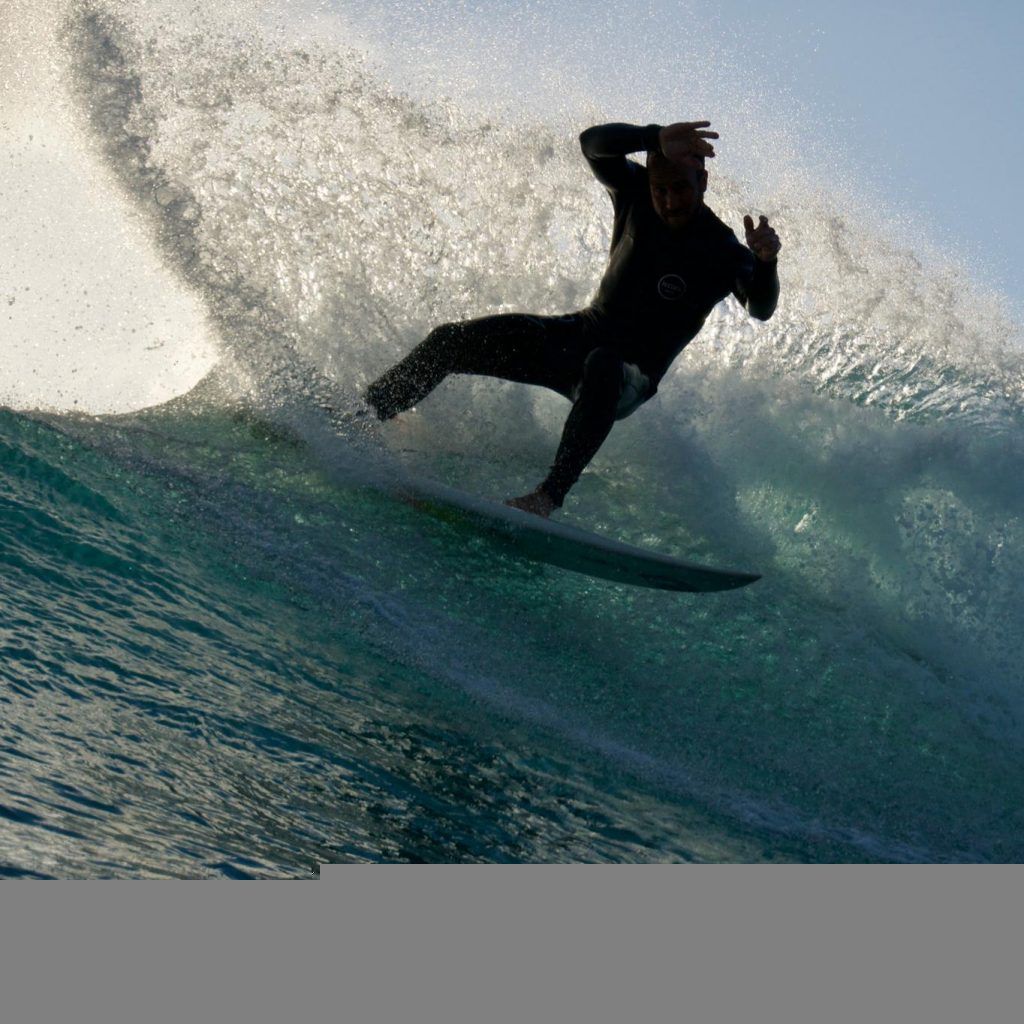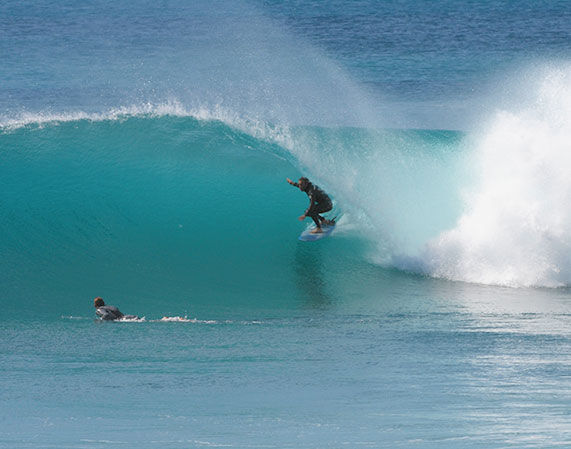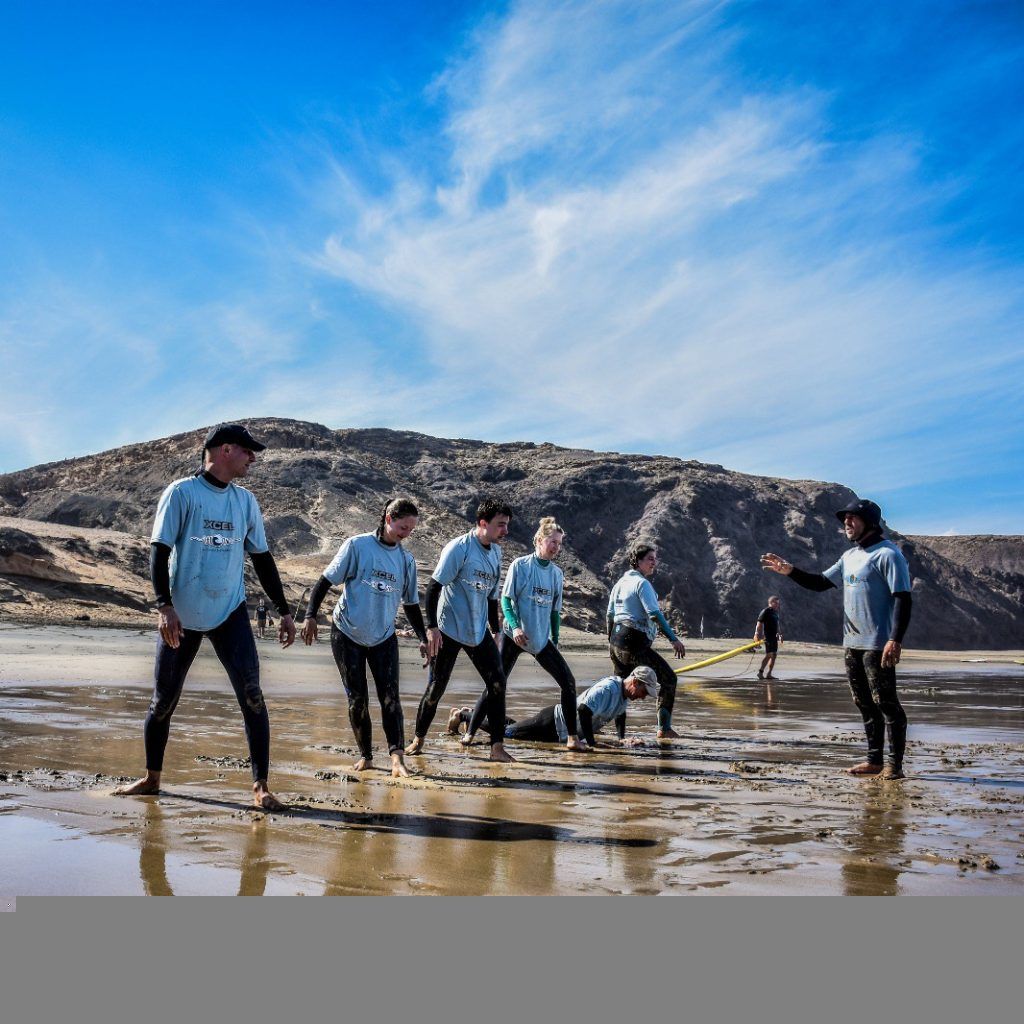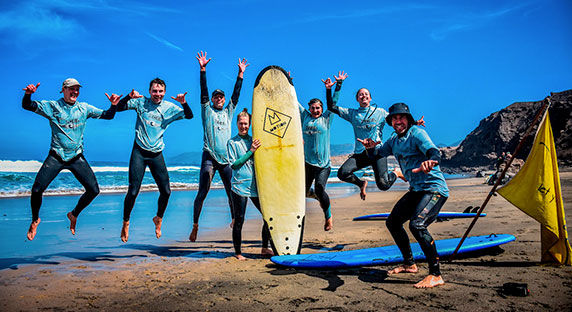 Por otro lado, un instructor de surf profesional debe conocer bien el lugar, los fondos de las rompientes donde se realizan las clases de surf porque cada playa tiene unas determinadas corrientes y conocer el entorno es primordial.
El horario de los cursos no lo conocerás con mucha antelación, sino unos días antes. ¿Por qué? Porque depende de cómo estén el mar y las olas así que si has reservado con anterioridad cursos y te han dado con mucha antelación el horario es que no les preocupa con qué condiciones te vas a encontrar en la playa cuando llegues.
Lo ideal, es empezar en playas de arena cómodas y seguras, con condiciones óptimas en marea baja. Así que, recuerda: una escuela de surf profesional en Fuerteventura solo te confirmará el horario y la ubicación del curso unos días antes.
También aprenderás a utilizar el material de la manera adecuada, como el leasch amarradera o invento que es para uso exclusivo de la seguridad está pensada para utilizar en el caso de que te caigas y no tengas que ir a la orilla a buscarla en ningún caso para transportar la tabla, ya que en el momento de necesitar la por seguridad se puede romper poniéndonos en serios apuros si las condiciones del mar son correntosa, también es necesario evitar que se hagan nudos los cuales acortan radicalmente la vida útil y por último es necesario llevar alguna de más en el caso que se rompa la que estamos usando, ya que es muy parecido a las ruedas de un coche que siempre llevamos una de recambio.
Sin leasch no es posible surfear de forma segura para ti y para los que comparten la playa contigo.
En el caso del neopreno, este traje te ayuda a proteger del frío. Podrás surcar las olas con total tranquilidad que el frío no será un impedimento, para que no te afecte en absoluto a la hora de practicar este deporte. Es estrecho y no pasa el agua. E incluso te protege del sol.
En definitiva, si has estado en otras escuelas te invito a buscar las diferencias y te aseguro que encontrar a alguien que pueda transmitir estos conocimientos en alemán, francés, inglés y español y la experiencia acumulada es una tarea complicada, por lo que me gustaría que me acompañes a mis cursos.
Te garantizo que obtendrás unas clases profesionales, efectivas y seguras.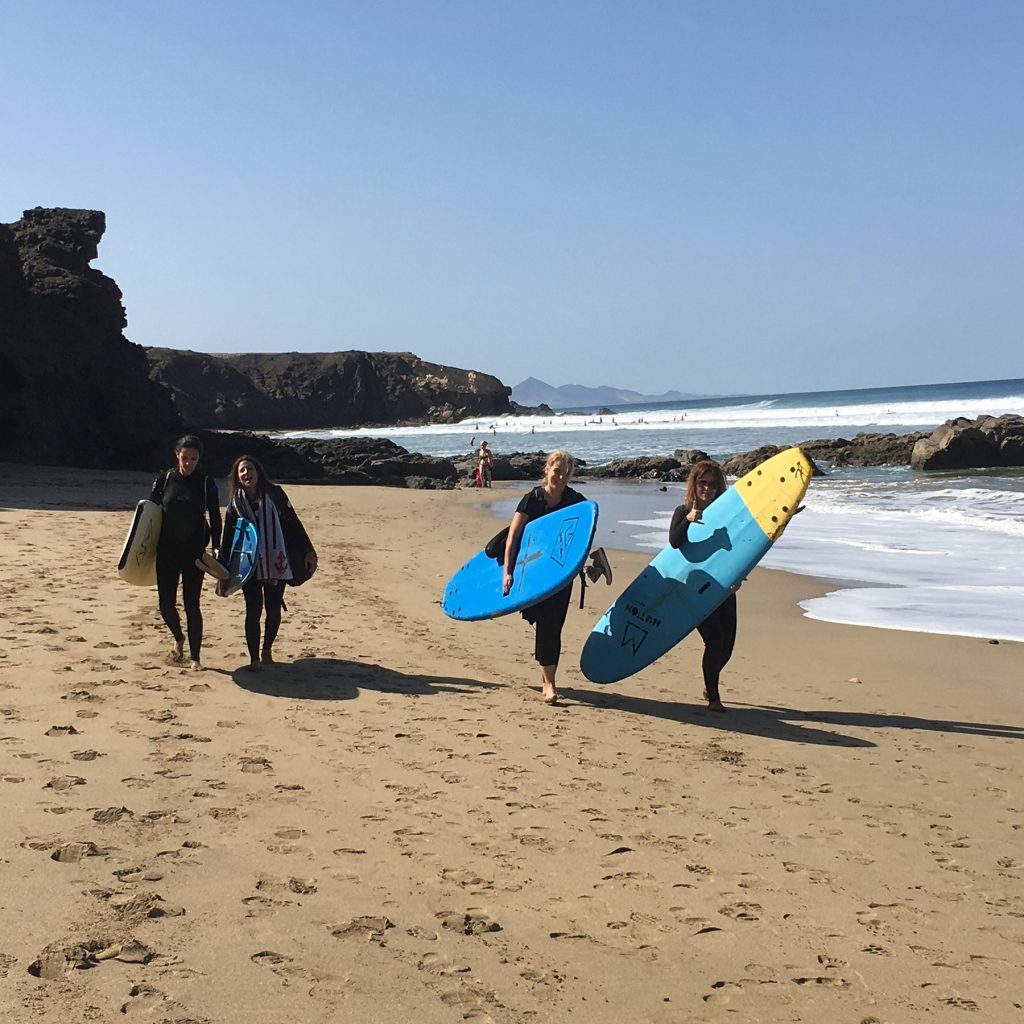 ¿Qué opinan nuestros clientes?

Emilio un super-crack, nos enseño en un rato a ponernos de pie en la tabla. En Famara 2 días antes no lo conseguimos en todo el día. Muy recomendable.
Irene Ocete Segura
Día impresionante. Emilio es un gran instructor, muy majo y atento.
En un día ya te puedes poner de pie. Recomendadísimo!!
Jesús Rubén
Amazing experience ?? You have to try it as soon as possible!! ✌?
Kochbox TV